Careers appointments
Careers appointments are available for current University of Worcester students and graduates.
Typical themes discussed during careers appointments include CVs, applications & personal statements, job hunting and interviews, career planning and employability
Appointment times Mon – Wed 11:30-14:00 & Thur 09:30-12:00
Appointments can be booked through myCareer and are released daily a week in advance. If there are currently none available to book, please keep checking as more will become available a daily basis. If you encounter any difficulties in booking an appointment please send us a query on myCareer.
Appointments are normally held at the circular table within the careers area of firstpoint. Please take a seat nearby and we will call you. 
My careers advisor was really helpful and understanding. She took the time to understand my situation so that the advice she gave me was relevant and put me at ease as I was worried about my options after university.

University of Worcester Student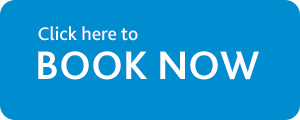 Please let us know if you have any access requirements, need a confidential space or there is anything you would like us to know in advance.
If you cannot attend an appointment at the stated times; are travelling from outside of Worcestershire; or if you would rather speak to us by phone; please let us know and we will try to make alternative arrangements with you.
Send us a query on myCareer
Telephone: 01905 855166
For careers advice and guidance, book an appointment to see one of our careers advisers through myCareer

Follow & like us on Twitter & Facebook for job opportunities, CV tips & career advice!