Preparing for life at University
Transition to University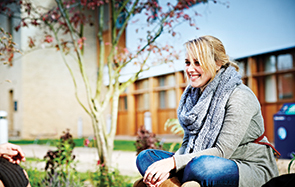 Transition to University is an exciting experience. But the same time it is good to think about and prepare for some of the differences that you might experience.
Below are some ideas of things that you might consider 
(but we are sure that there will be more).
Academic:
How might you feel when you are in bigger groups at University and if this seems daunting is there anything you can do to help yourself?  

What is the best way to organise yourself at University when most of your study will be independent and in your own time? 

Do you think your lecture attendance will matter very much?
Independent living:
What do you think it is like to live away from home with a new group of people?

How good are you at looking after yourself and doing your own cooking and washing?

Have you had a go at making your own meals, using food you have shopped for yourself?

How good are you with organising money so it lasts and do you need any help?

Have you thought about registering at a GP practice?

Are there any social and sports activities you'd like to be involved with at University?
Here are some handy checklists and guides to help you:
Further information and advice:

You can get in touch with the Disability and Dyslexia Service and we will do our best to answer your queries. 
We also run a series of Getting Ahead events and information days during the Spring and Summer to provide additional information on how to prepare for University life:
---
We meet with students in a confidential space in firstpoint.  To book a Disability Advisor appointment please contact or visit firstpoint, which is open Monday to Friday 9:00am - 4:00pm, and is situated in the Peirson Study and Guidance Centre on St Johns Campus.  
Telephone: 01905 542551    Email: firstpoint@worc.ac.uk
To contact the team directly please email disability@worc.ac.uk or telepone 01905 855531
We are also on Twitter 

 https://twitter.com/UoWDDS
A detailed access guide to the Peirson Centre can be found on AccessAble.co.uk