Academic Gown Hire
Academic Gown Hire
Do I need to wear an academic robe at Graduation?
The ceremony is a formal event and you must wear the correct robe relating to your award. Please note that you will be asked to remove your mortar board when entering the Cathedral in order to respect the wishes of the Dean and Chapter of Worcester Cathedral.
What should I wear with my robe?
Men generally wear a suit underneath the robe and woman wear a blouse and a skirt, or trousers. This works because not only is it smart but the shirt/blouse provides a button that the 'hood' of the robe can be looped through, fixing it into position.
Where do I collect my robe on the day?
After hiring your gown you will be sent a receipt from William Northams, you must bring this with you on your Graduation day. All robes must be collected from the University's Riverside building on Hylton Road.
How to get to the Riverside building.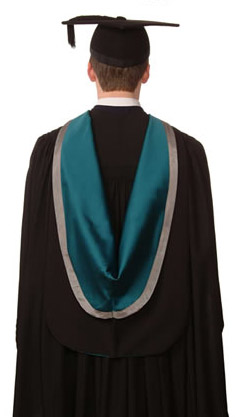 When do I need to hand my robe back?
You can keep your robe on all day, allowing plenty of time for family photographs. You must return the robe to the designated room at the front of the Arena by 5:30pm on the day of your ceremony.
To arrange the hire or purchase of your graduation outfit please visit: www.williamnortham.com
View the BTEC robe
View the Diploma robe
View the Foundation degree robe
View the Bachelors robe
View the Postgraduate robe
View the Masters robe
View the MPhil robe
View the PhD robe