Undergraduate Admissions
Undergraduate Admissions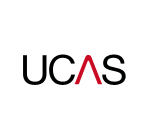 The University and Colleges Admissions Service (UCAS) handles applications for all full-time undergraduate awards, including BA/BSc (Hons), HNC/HNDs and Foundation degrees.
If you are currently at school or college they will be able to guide you through the online application process. If you are not currently studying at a school or college you should visit www.ucas.com
You can apply for up to six institutions/course combinations. The standard fee for up to six choices is £15. For only one course, the fee is £5.
Your completed application form should reach UCAS before 15th January of the year you wish to start the course. Applications received after this date will only be considered if there are still vacancies on the course.
If you would like to find out more about the application process, please contact the Admissions Office:
Tel: 01905 855111
or e-mail: admissions@worc.ac.uk
For course information, please arrange to visit the University on an Open Day to speak to a tutor.