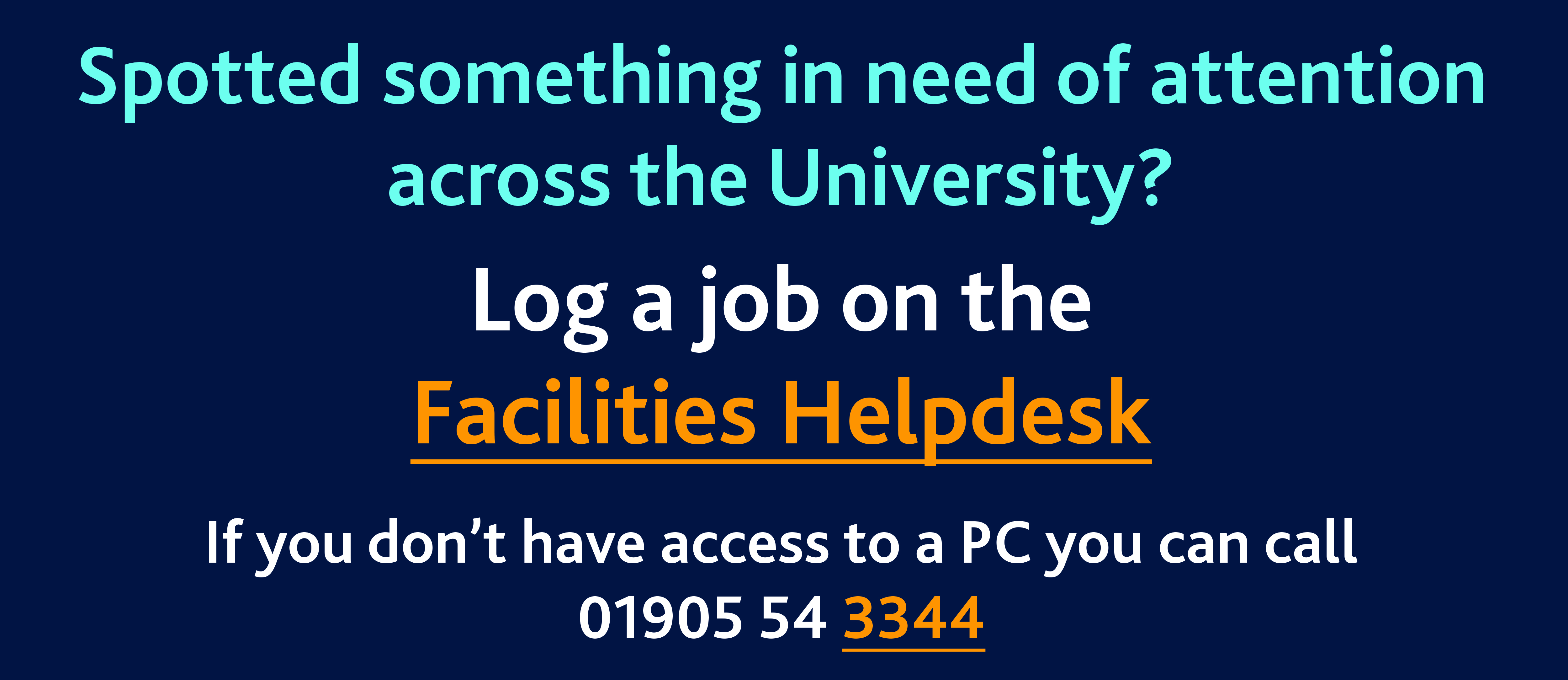 Facilities Helpdesk
Monday - Thursday 08:00am-17:30pm & Friday 08:00am-17:00pm
The Facilities Helpdesk is in place to get problems around the campus solved quickly and efficiently. 
In order to do this we require the help of staff, students and visitors to the University to report the problem as soon as it arises.   
---
What the Helpdesk Covers 
Maintenance
Building, Electrical, Furniture, Plumbing & Ventilation
Cleaning
Inside Bins, Cleaner Request, Dispensers, Pest Control, Sanitary Waste & Supplies 
Grounds
Fences/Gates, Landscape, Outside Bins, Paths/Steps/Roads & Pitches & Signage
Campus Services
Delivery/Collection & Room Set-Ups
Security
Access Control, Car Parking Machines & Keys
Methods of Reporting
Logging a Request
This is the most effective way of reporting a problem as it gives you your own unique work request code to allow you to keep track of the progress. You can see the "how to" guide for reporting jobs further down the page.
Calling 3344
Our Facilities Helpdesk number is 01905 54 3344. This number is to be used when you are unable to access the online Facilities Helpdesk portal, you are unsure of what to put the location as or if you have any Facilities related questions. 
Email
If you would like to chase up one of your recent requests, you can email us at
facilitieshelpdesk@worc.ac.uk
 . It's really useful if you include the Work Request ID/Code in your email, this would have been sent to you when you logged your job. 
---
Logging a Request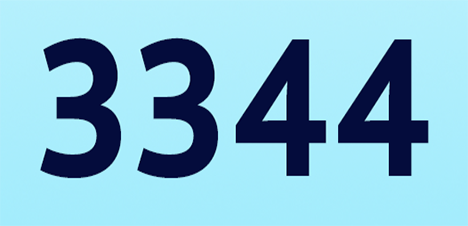 Reporting a problem or request via the online Facilities Helpdesk is our preferred method of being informed about places that require our attention across the University.
The great thing about the online portal is that you can put as much detail as you feel is needed. Once you have submitted your request you will be given a work request code, so if you would ever like an update on your request, we should be able to find this out quickly for you.
We recommend that you read through our how to guide below on logging a request, to make sure that all areas are filled in correctly.