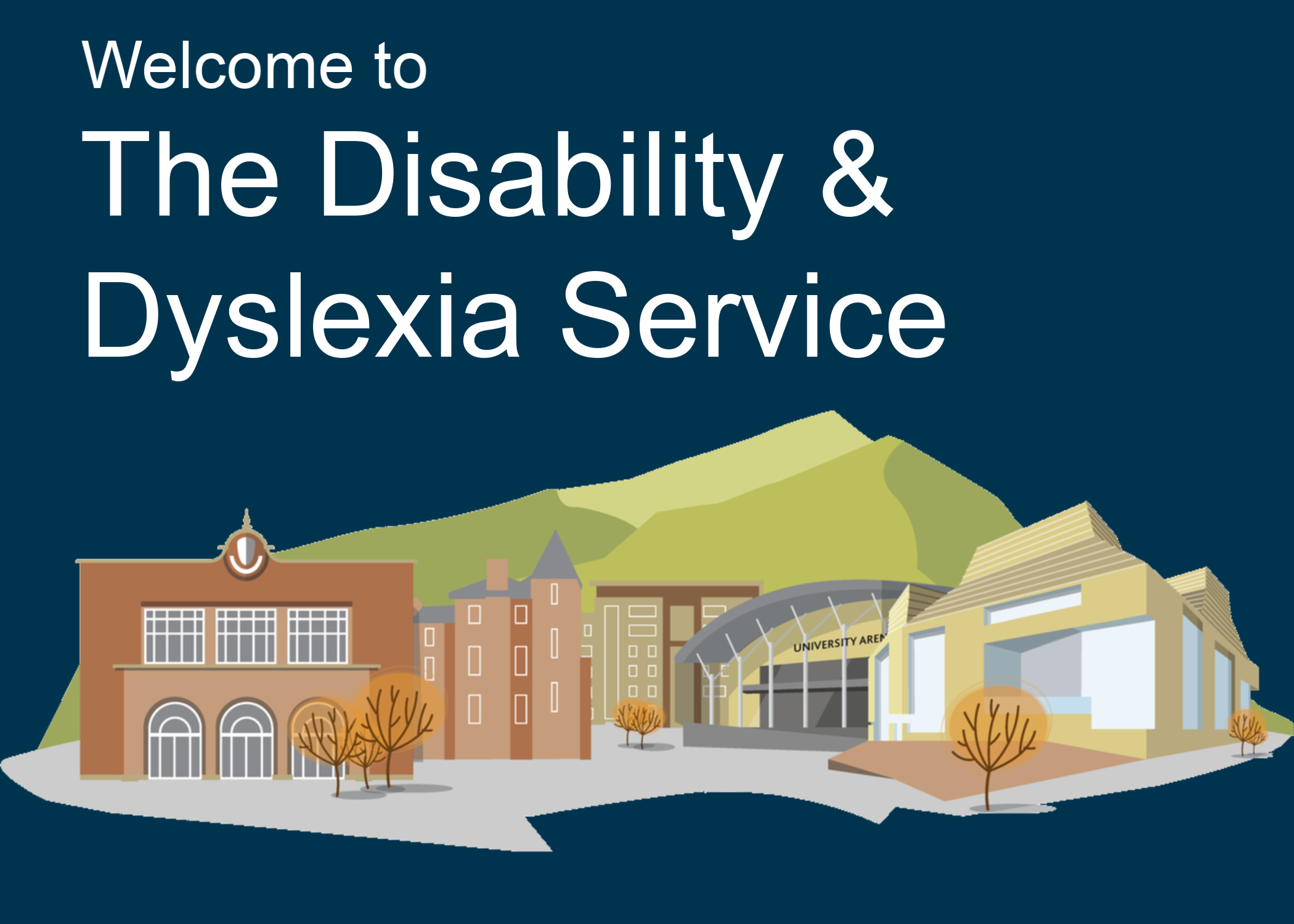 We are committed to supporting and advising students and researchers with a disability, medical condition or Specific Learning Difficulty (SpLD)
You will find us in the Peirson Building on St Johns Campus
Telephone: 01905 85 5531
Disability and Dyslexia Support
"Everything has been great. The team involved go above and beyond expectations, from loaning the equipment understanding how to use it, to having 1 to 1 tutor supervision, I really cannot complain, I'm lucky to have such a good system in place."
In addition to student support, we also offer support and advice to; parents and external agencies supporting disabled students, academic institutes and other departments and to individual staff to help them ensure that the needs of disabled students are met.
If you are not sure if this service applies to you then please just check with us and if we can't help, then we're sure to know someone who can. The University of Worcester offers a wide range of support and advice to disabled students and researchers and also to parents, staff and those external agencies supporting disabled students.
What support do we offer?
We offer support, advice and guidance to students and research students who have a disability, medical condition or Specific Learning Difficulty (SpLD). This support lasts throughout a student's studies at the University of Worcester. We also work with and offer support and advice to University staff on how to meet the needs of disabled students.
Supporting disabled students with general enquiries

Implementing special arrangements for lectures, exams and field trips. This might include notes in advance or special arrangements in exams.

Where appropriate, we can arrange note takers, academic support tutors, library assistance, interpreters and transcribers.

Help with applying for the Disabled Students Allowance (DSA) which is there to fund these types of support in higher education.

Limited loans of equipment

Confidential advice and support for students and staff

Training and awareness raising workshops

Assistive technology
To contact the team directly email disability@worc.ac.uk or ring 01905 855531.
---
Funding for Disabled Students
Information for External Organisations
Information for Needs Assessors and Non-Medical Helper Providers
Staff Resources and Information
Resources, Advice, Disability Link Tutors, Inclusive Teaching Practice and UDL
Information about Disabilities & Specific Learning Difficulties
An overview of some disabilities and the SCIPs site
Campus Access Guide
AccessAble Information
FAQS
Concerns and Complaints
We meet with students in a confidential space in firstpoint.  To book a Disability Advisor appointment please contact or visit firstpoint, which is open Monday to Friday 9:00am - 4:00pm, and is situated in the Peirson Study and Guidance Centre on St Johns Campus.  
Telephone: 01905 542551    Email: firstpoint@worc.ac.uk
To contact the team directly please email disability@worc.ac.uk or telepone 01905 855531
We are also on Twitter 

 https://twitter.com/UoWDDS
A detailed access guide to the Peirson Centre can be found on AccessAble.co.uk