Professional Development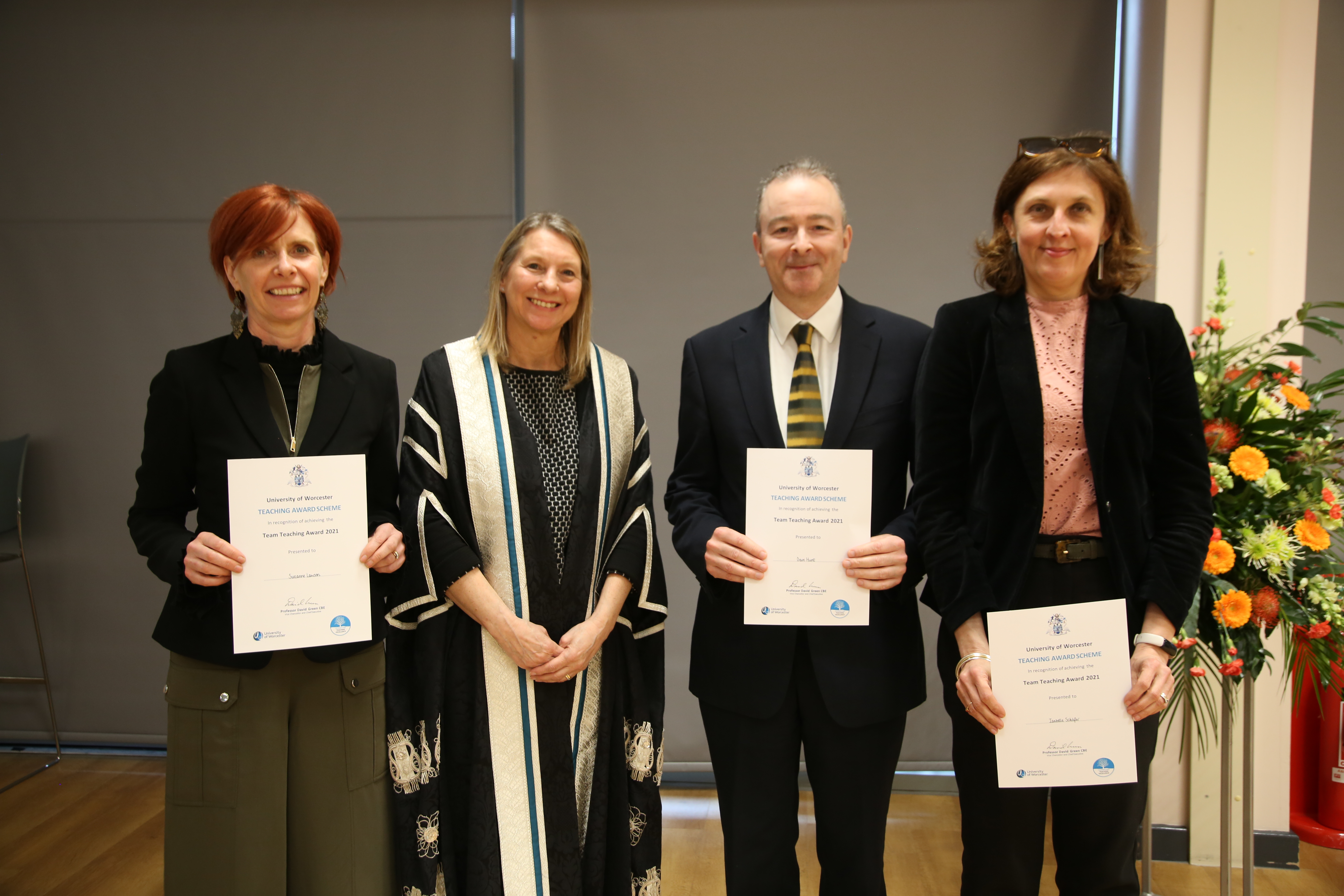 The University of Worcester offers a range professional development opportunities for staff engaged in learning and teaching. Further information is available below.
National Teaching Fellowships: National Teaching Fellowships celebrate and recognise individuals who have made an outstanding impact on student outcomes and the teaching profession in Higher Education.
New to Teaching in HE Workshops: These two-day workshops, aimed specifically at staff who are starting off in higher education teaching as an associate lecturer, technician or post-graduate student, provide an opportunity to discuss ways of encouraging student learning, assessment, and potential challenges; all of which previous attendees have found invaluable.
Peer-Supported Review of Teaching: This policy sets out the objectives, expectations and principles that underpin peer-supported review of teaching (PSRT) at the University. Responsibility for implementing PSRT is devolved to Schools (and professional support departments that wish to implement such a scheme). Guidance on implementing a scheme at School/Departmental level is also included.
Postgraduate Certificate in Learning and Teaching in Higher Education: This part-time programme is specifically designed for those currently working in Higher Education. Our Postgraduate Certificate is an experiential, work-based learning programme that can be studied alongside your day job. The course consists of three modules that provide you with an opportunity to gain knowledge, understanding and capabilities in learning, teaching, assessment and academic practice.
The University Teaching Award Scheme: The University of Worcester Teaching Award Scheme is designed to recognise and reward excellent and outstanding practice in teaching and in supporting and leading learning. The Scheme explicitly promotes innovative, inspiring and excellent practice which is outstanding in its impact to enhance and inspire student learning.
The Worcester Scheme: The Worcester Scheme is an Advance HE accredited CPD scheme for experienced staff (those with at least 3 years experience of teaching and supporting learning in Higher Education). It seeks to be inclusive of all staff involved in teaching or supporting student learning; whether academic staff, academic-related or in any other University role where they help students learn.