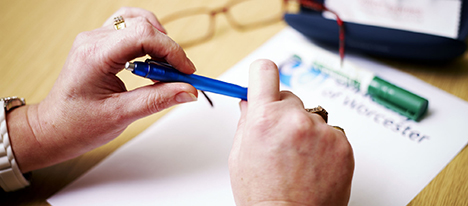 The Money Advice Service is here to provide students and potential students at the University of Worcester with welfare and financial advice and support. 
To arrange an appointment with a Money Adviser, please email firstpoint or phone 01905 54 2551.  
Budgeting & Boosting Your Income
Managing Your Money
Managing your money is one of the most important things you will learn as a student. Knowing that your finances are under control will allow you to relax and enjoy your time at University.
The following pages offer advice on:
If you would like help reviewing your finances, and advice on further sources of income, please email firstpoint who can offer advice, and make you an appointment to see a Money Adviser if required.