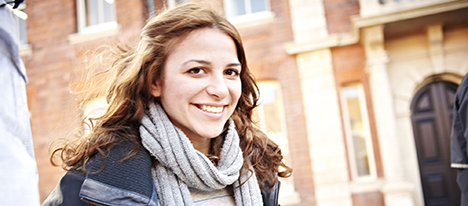 The Money Advice Service is here to provide students and potential students at the University of Worcester with welfare and financial advice and support. 
To arrange an appointment with a Money Adviser, please email firstpoint or phone 01905 54 2551.  
Budgeting Tips
Whilst you are at University, you will need to learn how to budget to ensure that you have enough income to cover all your outgoings including Rent, Food, Bills, Travel etc
This page will give you advice on:
How to earn extra money before and during University
Ways to boost your income
How to save money on food, study costs, travel, healthcare etc..
How to plan your budget
Money saving tips
Things to avoid

Before University
Save as much money as you can before starting University, for example by taking a summer job.

Working Whilst At University
If you take a part-time job whilst at university, at least in your first and second year, it can help your student finance go further. However, do try to get the balance between work and study right, it does not make sense to be working so many hours a week that your studies suffer.
Part time jobs, both on campus or in the local area, are advertised through myCareer.
Local opportunities for students with sports coaching qualifications can be seen on the University's Earn as You Learn twitter page.
The Careers and Employability Service produce a guide to finding part time work which is available to download on their part-time and student jobs webpage.
To get advice on your CVs and applications you can book an appointment with a Careers Adviser through myCareer.

Planning Your Budget
Prepare a budget sheet - see Online Resources
Plan for extra expenses like birthdays and Christmas
List essential expenditure on a Spending Log - see Online Resources
Keep track of your spending patterns, little things like coffee, snacks, downloads and so on can soon add up.
Always make sure you have set aside enough money for essential food, rent and fuel bills.
Pay cash - If you don't take your bank card you will not be tempted to over-spend
Don't buy anything you can't afford! If you really need it save up!
Put some money aside for your private rent deposit in year 2 and 3.
Start saving early for Christmas (limit your spending at Christmas, so you don't start the New Year in debt).

Boost Your Income
If you are a home owner or you rent and have the permission of your landlord, you may want to consider increasing your income by renting out a room in your home tax free. For more information visit the gov.uk webpage rent a room in your home.
Sell unwanted items on sites such as eBay / Facebook / Gumtree / Amazon Market
Sell unwanted cds, dvds and games on such sites as CEX / Music Magpie / Ziffit
Use cashback sites when shopping online
Make money online - find tips at: www.moneysavingexpert.com/family/make-money-online

Voucher Codes & Discounts
TOTUM student cards cost £14.99 a year and enable you to receive at least 10% discount in a significant number of shops and businesses (e.g. Co-op, Boohoo, River Island, Red Letter Days etc). Apply for your card online or you can download the app.
Check for voucher codes / discounts before making a purchase, on sites such as Money Saving Expert, Voucher Codes, My Uni Days, and Save The Student
Look out for student discounts when you're out - students can often get discounts by simply showing your student photo ID card

Study Costs
Don't buy all the books on your reading list straight away - ask your tutor which are the most important ones. Some can be bought second hand from second year students, or on eBay or Amazon.
Avoid library fines. Charges for overdue books are 15p a day and a replacement book charge of £30 is made for any item more than 45 days overdue. If you do get into difficulties with fines, speak to a member of library staff as soon as you can. Paying fines can be done via firstpoint or in person at The Hive. See https://library.worc.ac.uk/borrowing-services for further information about borrowing costs.

Food, Drink and Household Products
Avoid expensive branded products - try the supermarket own brands.
Try to avoid doing your grocery shopping in independent corner shops, which tend to be more expensive than supermarket chains.
Check the reduced section in shops.
Buy fruit and vegetables from a greengrocer or market.
Avoid impulse buying and don't shop when you're hungry.
Try to avoid buying take-away food which is a lot more expensive than cooking your own or buying a pre-cooked meal from a supermarket. For example, a take-away pizza can cost between £6 and £18 but one from a supermarket costs £2 to £5.
Making your own sandwiches can cost less than 50p a day but ready-made ones cost between £2 and £4.
Use loyalty cards offered by supermarkets for money-back schemes.

Household Bills
Read the small print in mobile phone and internet contracts. Some can be expensive once the free offers have finished and costly to end the contract before the due date.
Make sure you use the most economical household fuel provider where relevant.
Make sure your possessions are insured either on your own or your parents' policy. Endsleigh Insurance is recognised by the NUS.
Don't Ignore Debts - if you are experiencing problems paying a bill, don't ignore it; get in touch with the creditor. You may be able to negotiate smaller payments. Explain that you are a student and tell them when you hope to start full-time work.

Travel
Save money by walking, cycling or catching a bus (but with a group if late at night).
Join the University's Woo Bike Share Scheme.
Use the Campus Bike Shop - The bike shop is open near Woodbury building (St Johns campus) from 12.00 and 2.00 every Tuesday and Wednesday during term time. The shop sells recycled and new bikes and accessories. They also service and repair any bike.
Use student rail cards (also available to over 25s if they are in full-time education). Student Rail cards cost £30 a year or £70 for three years and can save you up to a third of rail travel costs. Disabled persons' railcards entitle you to a third off most rail fares across Britain for you and a companion and currently cost £20 a year or £54 for three years. You can apply for a railcard online
Get cheaper rail and bus tickets by booking in advance from online booking companies like Trainline.
Bus Travel - Local First buses drop off outside the University and also pick up in the St John's Campus and offer cheaper rates for tickets bought in advance. For full details see the First Bus website. Disabled people fulfilling the relevant criteria are entitled to free bus passes for bus travel in the city of Worcester. For eligibility visit the Worcestershire County Council website.

Help With Healthcare Costs
Apply for help with healthcare costs like prescriptions by completing a HC1 form. A form may also be available to pick up from your local Jobcentre Plus office or NHS hospital. A doctor, dentist or optician may also be able to give you one. If you need help making your claim or have questions call 0300 330 1343 to speak to an adviser. If you are living away from home, parental income isn't taken into account. See Healthcare Costs page for more details.

Computers And Software
Free software: Office 365 is available to current students through the student portal. This allows access to online storage (One Drive) and Microsoft office online applications. Current students also have the option to download Microsoft office onto their Windows or Apple computer.

Free...

Don't expect to be able to afford as many luxuries as you did before you became a student e.g. Sky TV, foreign holidays, gym membership e.t.c.

Things to Avoid
Avoid using cash-point machines that charge for use.
Don't use credit cards and store cards – interest soon adds up and can be very expensive and unmanageable on a student income.
Avoid online gambling sites - small bets soon add up. Find support for gambling problems at Gamcare.
Don't use expensive debt management services. There are several companies who offer FREE advice and support (however watch out for the companies who offer free advice, but charge you high fees for setting up and administering your debt management plan). If you need help, the Worcester Citizens' Advice Bureau has a free specialist debt service (tel: 0808 278 7891). Other recommended companies include Stepchange and National Debtline.
Don't use PayDay loans because of the notoriously high rates of interest charged.
Students should be particularly aware of independent finance companies or 'loan sharks' masquerading as official student loan providers. These companies advertise on social networking sites known to be used by students. They charge extraordinarily high rates of interest that could never realistically be repaid by anyone on a student income and should be avoided at all costs.
If you are having problems meeting basic expenses, contact the University's Money Advisers for advice and support. Appointments can be booked via firstpoint.
You may also find it useful to read Money Saving Expert's Cost of Living Survival Guide with 90+ tips on how to save money during the current cost of living crisis.