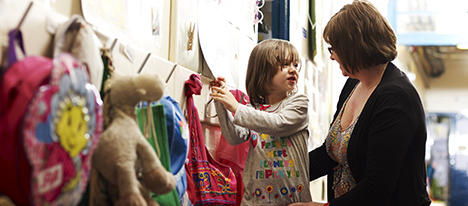 The Money Advice Service is here to provide students and potential students at the University of Worcester with welfare and financial advice and support. 
To arrange an appointment with a Money Adviser, please email firstpoint or phone 01905 54 2551.  
Childcare Costs
Childcare at the University
Unitots Nursery is situated in Bredon Building on St Johns campus at the University of Worcester. The Nursery is self-contained and has large outdoor facilities. If you have children aged between 3 months up to school age and need to find childcare, you may be able to book a place at Unitots Nursery.

The Nursery is open Monday to Friday from 8:00am – 6:00pm, for 50 weeks (except bank holidays, university closed days and the last full week in August), although students book by the semester or longer depending on the length of the course. Various session times are available.
Nursery Education Funding
The Nursery offers free early education places for 3 and 4 year olds. Children receive nursery education funding of up to 15 hours for 38 weeks of the year, the term after their 3rd birthday. Extended funding entitlement may also be available for 3 and 4 year olds if parents meet a set of eligibility requirements (income related). Two year old funding is available for children the term after their 2nd birthday, if parents meet the eligibility criteria and receive a Confirmation Certificate from Worcestershire County Council.

Fees for 2022/23 are:
Children under 3 years - £6.47 per hour
Children over 3 years - £6.14 per hour
Lunch - £2.66 (optional)

For further information email: unitots@worc.ac.uk or telephone: 01905 855277 or visit the Unitots Nursery webpage.