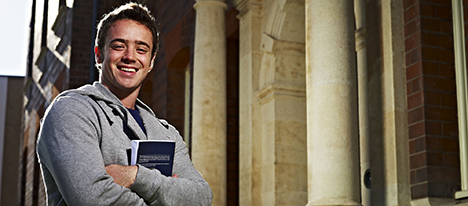 The Money Advice Service is here to provide students and potential students at the University of Worcester with welfare and financial advice and support. 
To arrange an appointment with a Money Adviser, please email firstpoint or phone 01905 54 2551. 
Retakes
Costs
There is no charge for having a module REASSESSED although postgraduate students are charged 20% of the fee for having their Independent Study reassessed. If a module needs to be RETAKEN then the student will be charged the cost of the module.

Tuition Fee Loans are not available through Student Finance England to pay for retakes within the normal duration of the course.

However students may receive Tuition Fee and Maintenance Funding if they extend the length of their course to include the retake under the "gift" year system - for more information see the Full-time Undergraduate Financial Support page of this website.
Debts to the University
The University applies a consistent and managed approach to the collection of outstanding and overdue debt.

The University's Debt Management Policy can be viewed here. This policy is reviewed and updated annually by the Director of Finance and is managed by the Credit Control Team.

If you are having difficulties making payments you may find it helpful to book an appointment to speak to one of the University's Money Advisers for advice. You can make an appointment by emailing firstpoint.