'Fancy A Cuppa?' Event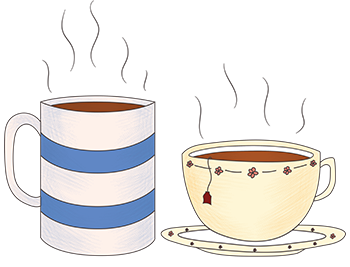 During September to May in semester time, join students and staff for a free drink, biscuit and chat at our twice weekly 'Fancy a Cuppa' events. The events are hosted by Student Wellbeing Champions and Student Services Staff and are an opportunity for students to make contact with support staff and come together with other students in an informal, casual setting. A confidential space is available should it be required for a more private conversation.
** STOP PRESS**! Fancy a Cuppa will be running weekly until the end of June 2019 every Tuesday 1-2pm in firstpoint.
Throughout reassessment week (1 to 5 July), Fancy a Cuppa will take place Monday to Friday 1-2pm.