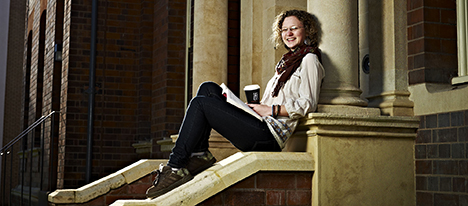 The Money Advice Service is here to provide students and potential students at the University of Worcester with welfare and financial advice and support.

To arrange an appointment with a Money Adviser, please email firstpoint or phone 01905 54 2551.   
Change of Circumstances, Withdrawing or Suspending Studies
Change of Circumstances
At certain stages throughout a student's time at University or before they start, their circumstances could change – affecting what financial help they could get from Student Finance England.

Before the start of their course students can use their online account to make changes to:
their choice of course
their choice of university or college
the details of their placement
the amount of loan they're applying for
their personal details
After their course has started, the student can still update their personal details online but if they intend to change their course, repeat a year, suspend their studies or if the fee they're being charged changes, they'll need to ask the University to inform Student Finance England.
Students Withdrawing Or Suspending Their Studies
In addition, if a student decides to suspend or withdraw from their studies, they'll need to let their University or College know immediately. The University or College will then notify Student Finance England who will decide if their existing student finance should continue.

Students withdrawing from their course before the end of a year may still have a liability to pay tuition fees. An example of percentages due is shown on the Full-time Undergraduate Financial Support page of this website.

For more details contact the University's Finance Office by emailing them on: creditcontrol@worc.ac.uk
If you need advice on how your student finance will be affected or need help liaising with Student Finance England, then please make an appointment with one of the University's Money Advisers via firstpoint.
Compelling Personal Reasons
Student Finance received for a previous year (or more) of study can sometimes be disregarded and the entitlement reinstated if a student was unable to complete the year or years in question because of Compelling Personal Reasons (CPR). Click on link to left of this page for more information.