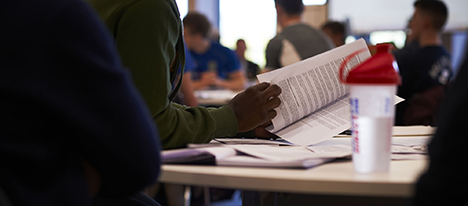 The Money Advice Service is here to provide students and potential students at the University of Worcester with welfare and financial advice and support.

To arrange an appointment with a Money Adviser, please email firstpoint or phone 01905 54 2551.   
Disabled Students' Allowance for Full and Part-Time Students
DSAs are grants to help pay the extra essential costs Home students may have as a direct result of disability including a mental-health condition, or specific learning difficulty such as dyslexia or dyspraxia. You don't have to pay these back.

DSAs can help with the cost of specialist tuition or mentoring to support your studies, items of specialist equipment, travel and other study-related costs.
If you're applying for DSAs for the first time and your diagnostic assessment recommends that you need a computer you'll be required to make a personal contribution of £200 towards its purchase. Eligible students can apply for help with this contribution from the University's Hardship Fund, the Access to Learning Fund.

DSAs may be applied for through Student Finance England. Find further information at: www.gov.uk/disabled-students-allowance-dsa

Applications can be made at any time before or during your course but you are advised to apply as early as possible and how much you get does not depend on your income or that of your family.

Contact the University of Worcester's Disability and Dyslexia Advisers for help and advice concerning your eligibility, application and support whilst studying.