Induction - New Staff
Induction - New Staff
Welcome to the University of Worcester from Professor David Green CBE, Vice Chancellor and Chief Executive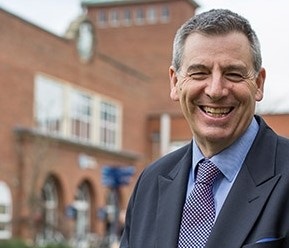 I am delighted to welcome you to the University of Worcester at this exciting time in our development. As part of our ongoing commitment to our staff, we offer all our staff a range of induction, training and development opportunities both on a University-wide and Departmental/School basis. I hope you will take advantage of these throughout your time with us. We recognise that not everyone has the same development needs or will learn in the same way at the same pace, so your manager will review your progress regularly to make sure that you are learning about the organisation and your new job in manageable stages.
Everyone at the University has been a newcomer at some stage, so we appreciate that you may be wondering how we are going to help you settle in here over the next few weeks and months.This is a busy organisation and it is in everyone's interests to have you up and running as soon as possible. On your first day you will have a mini-induction session with representatives of your own department. Your Head of Department/Manager will guide and support you through the induction process. He/she will also arrange for you to have a mentor for at least the first year you are with us. In addition we hold a University Staff Induction Programme three times a year. These provide you with the opportunity to meet people outside your own department and to get an insight into the bigger picture of the University's plans and operations.
University Staff Induction:
Wednesday 18th October 2023
Induction Workshops
There are a selection of Induction Workshops which are designed to support new staff as they transition into their new roles. These workshops will help to further increase knowledge on the roles of other departments and how they can help and support new starters in their new roles. The team strongly encourages all new staff to attend relevant sessions and existing staff are very welcome.
All induction workshops are available to book on workshop bookings webpage.
If you have any queries, please contact training@worc.ac.uk